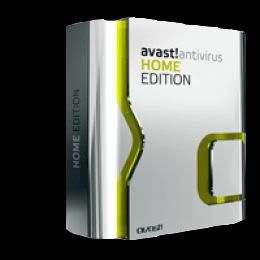 If your tired of paying for an anti-virus program and want a free one, I recommend Avast. To get the free edition all you have to do is simply download, install and register on Avast.com and they'll email you a key that's good for a year. At the end of the year all you have to do is register for another key. I've been using Avast Anti-virus for several years without any problems. Here is some more info.

All-inclusive and comprehensive protection FREE avast! antivirus Home Edition includes ANTI-SPYWARE protection, certified by the West Coast Labs Checkmark process, and ANTI-ROOTKIT detection based on the best-in class GMER technology. No additional purchase is required.
Simple to use and automated Daily automatic updates ensure continuous data protection against all types of malware and spyware. Simply install and forget. We've made avast! as simple to use as possible.
Tried and Trusted With over 60 million users of avast!, you can rest assured that you are using one of the most tried and trusted products in Windows security. We support more Windows versions (from Windows 95 to Vista 64bit) than any other anti-malware product. No matter what system you have, avast! has it covered.
Multilingual avast! Home Edition is offered in over 30 language versions.

Here is a list of features for Avast:

Anti-spyware built-in
Web Shield
Anti-rootkit built-in
Automatic updates
Strong self-protection
Virus Chest
Antivirus kernel
System integration
Simple User Interface
Integrated Virus Cleaner
Resident protection
Support for 64-bit Windows
P2P and IM Shields
Internationalization