I just purchased the Jenson NVX225 on black Friday. Got if for $139.99. I thought it wouldn't be that good since it was so cheap. I was wrong, it's great. It does everything I need it too.

Product Description
- 3.5" color touch screen
- 1GB flash memory with full U.S. mapping
- 1.6 million points of intreset (POIs)
- Turn-by-turn voice prompts
- Built-in rechargeable Li-Polymer battery
- Cradle with built-In speaker
- Includes mounting bracket and car adapter

I put mod in the title because it's changing it from it's intended purpose. I put a media player and shortcut to explorer. Now I can use my gps as a video or mp3 touchscreen player. I tested with my digital camera SD card and it worked fine. It even played a quicktime short video. I also changed the gps menu skin a little. I'll post some how-to's later. Check out the pics.



Added the Multi-media and Explorer Icons.



Original loading screen.



New loading screen.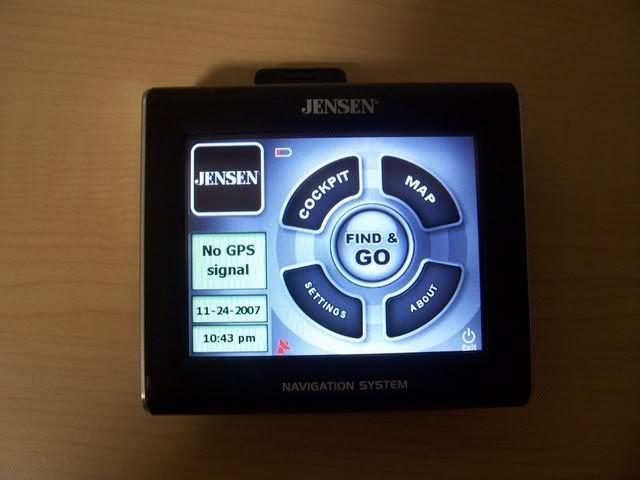 Original gps menu.



New gps menu.