I've been playing the Frontlines:Fuel of War PC online demo lately. I like it a lot. you may need a decent computer to play. Even with my XFX 7600GT graphics card, I have to have the graphic setting turned all the way down. The only thing I don't like is that you have to put your screen name in every time you log on. That's ok since it's an awsome game.

Release date: February 2008

FRONTLINES: Fuel of War Beta Sign-Up and Download at Fileplanet.com

FRONTLINES: Fuel of War Official Website

Actual screenshot of me playing. Driving a tank! I'm CoMpAcTKilleR.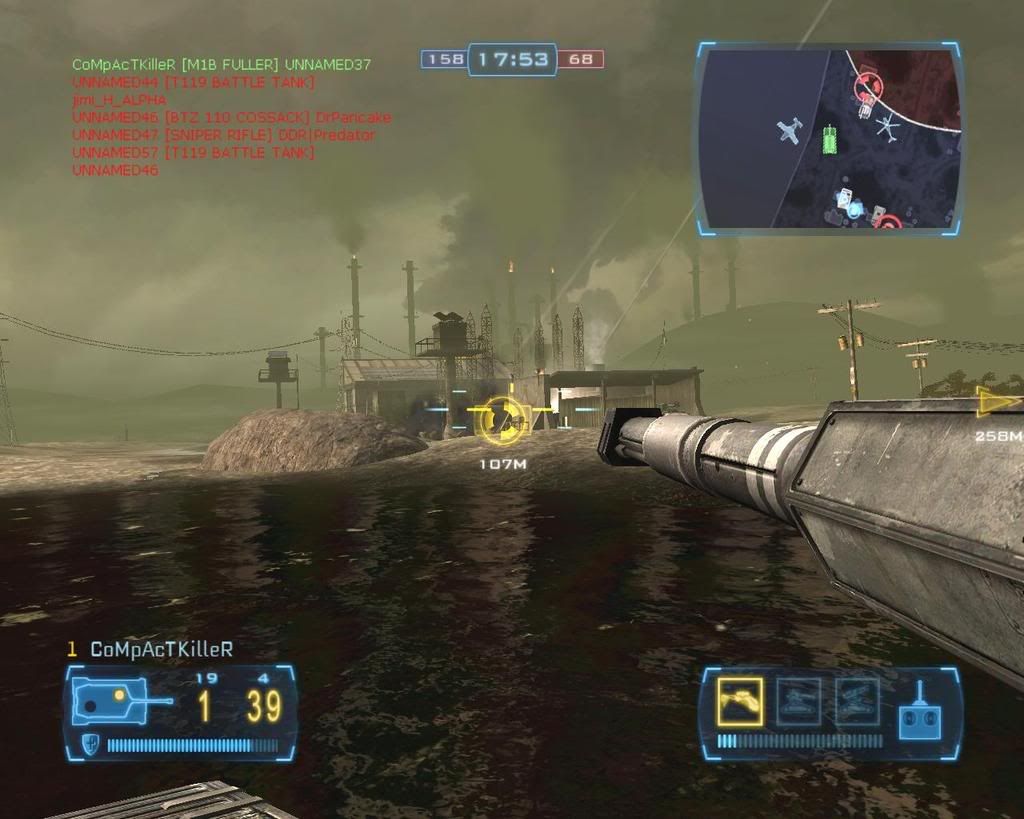 The is a remote control mortor vehicle. It's small and powerful.



This is me watching my cluster bombs go off and killing two people.



Click the play button to play video.